Polemike
Slažem se. S tim što je formativna građa mita objedinila hrišćanske i paganske elemente.
_____
e poi c'era la marmotta che confezionava la cioccolata
Gabriel Winant: The New Working Class
izuo:
When I teach history classes, I often give students assignments that ask them to—as we say in the profession—"historicize" themselves. At a superficial level, it's easy to absorb this fundamental insight of historical scholarship: that an individual's ideology doesn't come from inside them, but is an effect of time and place. But it's much easier to understand how this was true of some stranger in the distant past than to accept it about yourself—that you're a product of the social processes of your time, and your ideas are not crystals of pure rationality, but the residue of these processes.


Much of the indictment of mainstream journalists and politicians on the center-left boils down to this problem. The leaders of the Democratic Party and their loyalists seem to hear themselves as the sole voice of reason in an insane moment. They don't grasp that they're speaking a particular and provincial language—the institutional formalism and propriety of the professional middle class of the late twentieth century—and even less why that language enjoys less resonance now than in its 1990s heyday. The latest defeat—that of Jon Ossoff in the Georgia special election—illustrates this dynamic starkly: Democrats are sniffing for suburban votes where they can't get a majority, while ignoring the people who might actually want to vote for them. The party appears committed to offering substantively vacuous defenses of formalism to an electorate whose dire needs have destroyed lingering faith in our residual institutional norms. Ossoff, who ran on a promise not to send impulsive tweets and studiously avoided actual policy discussions, embodies the problem: reasonability offered as the rationale for the Democrat, but no actual reasons. Conceding the election, the losing candidate delivered his speech in an imitation-Obama style. The principle of neoliberal governance—democratic politics as mere theater, markets as the real governors—became literal here: the Democrats banked their hopes on someone pretending to be a politician on the TV.

This dismal outcome—and, beneath it, the fantasy of grafting the Democratic Party onto an electoral base of affluent moderates in areas like Ossoff's Atlanta suburbs—are a product of historical forgetting. Elite Democrats seem not to remember where they came from, or what it was like when working-class people actually turned out for them. Today's Democratic leadership and its strategy are the offspring of a process of social transformation in the late twentieth century. Yet they seem to be blissfully unaware of this historical process, and thus unable to grasp that it has become a trap—much less why it has, or how to escape it.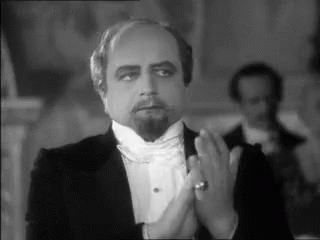 ostatak teksta na linku, vredi pročitati.
Michael Kazin odgovara: Democrats need more than the Working Class.
Unfortunately, Gabriel Winant's sharply argued piece does not help us figure out how to act either now or in the near future. He makes a critique of the Democratic Party based on false premises and seeks political salvation from a "new working class" that neither recognizes itself as such nor, sadly, is either ready or able to take the lead in renewing "the struggle for our democracy" that Winant assigns to it.

The Democratic Party is surely far from the fighting, social-democratic force we would like it to be. But Winant's description of its performance in recent years neglects the progressive achievements its elected leaders have made and shows little understanding of why they failed to accomplish more. The Obama administration was "uninterested" in "delivering for working-class people"? What class then do most of those 20 million people who got covered by the ACA belong to—thanks to a bill financed largely by taxes on the rich? Were middle-class professionals the intended beneficiaries of the mandatory overtime pay rule that a federal court unfortunately blocked just two weeks after the 2016 election? Did "center-left mandarins" appoint the most pro-labor members of the NLRB in decades who, among other things, opened the way for graduate students like Winant to form unions?


Winant seems to believe that Jon Ossoff failed to win his bid for Congress and Donald Trump got elected president because Democrats committed themselves to the "principle of neoliberal governance." But if that's true, why did Bill Clinton, whose politics were decidedly more to the right than the platform on which his wife ran last year, twice sweep the same midwestern states in the 1990s that Hillary lost? Why did both he and Michael Dukakis, in 1988, easily carry West Virginia—which Donald Trump won by more than thirty points? Back then, the United Mine Workers had more than 100,000 members in the state. The UMW now has less than a fifth that number, some of whom are retirees.  Miners and their families knew they would fare better under Dukakis and Bill Clinton, whatever their flaws, than under any Republican.
drugi pravac polemike se tiče nastajanja nove radničke klase, isto zanimljivo.

_____
"Oni kroz mene gledaju u vas! Oni kroz njega gledaju u vas! Oni kroz vas gledaju u mene... i u sve nas."

Dragoslav Bokan, Novi putevi oftalmologije
Traje kod nas jedna poprilično vesela polemika.
Šta činiti kad je vladar nepobediv na izborima?